Choose you OpenVZ VPS from 8 different plans
Powerful features for your VPS
Free Features (with Hepsia CP)
If you have not heard of Flehost before, you are in your dream company. FleHost offers web hosting, cloud hosting, VPS hosting with multi plans include unlimited features and best prices to satisfy all customers.
For website migration we need only full cpanel backup ready for download. You do not need to upload it to your FleHost web hosting account, we do this with sure that it works well. the current FleHost web hosting account should have no data in it, as the backup will overwrite any data.
OpenVZ Services and Tools
Try out Hepsia Control Panel and see how it works for yourself. The Live Demo will unlock all Control Panel features for you and you can play with all functions without any restriction.
WEEKLY BACKUPS

Our Managed Services include a full weekly backup of Virtual Private Server. Not only will you have all your files and databases backed up, but also all the changes you have made to the server software configuration, including the scripts or Apache modules that you have installed and the PHP configuration disk that you have made. All this can be quickly restored at any time by our responsible system administrators.

WEEKLY OS UPDATES

We offer a quick solution to all update problems – weekly OS updates are included in the Managed Services package. We will regularly update the OS on your VPS to a release that is stable, reliable and compatible with the hardware that you are using.

MONITORING & REBOOTING

If you don't have time to constantly monitor your server, to check what system services are running and to react to a problem, we can take care of all that for you. Our server admins are here to monitor your Virtual Private Server 24/7/365 and, with our custom monitoring system, all resource usage spikes are immediately logged and our admins – alerted. This way, not only can we solve any existing problems, but also prevent them from reocurring.

INSTALLATION & TROUBLESHOOTING

If you want to have a special software product installed on your server, need help with the configuration of a script, or want our system admins to help you solve a specific problem, you can take advantage of the 30-minute Installation & Troubleshooting service, which is included in the Managed Services package. If you do, one of our sysadmins will be focused solely on your server and will help you accomplish whatever task you may have in mind.
30Days Money Back Guarantee
Because the risk is all on us. We guarantee that you will always receive reliable hosting services. simply try it for 30 days without risk! You are absolutely protected by our 100% Risk-Free Guarantee Program.If for any reason we do not satisfy your needs with FleHost web hosting service or simply decide to cancel it during the next 30 days. just let us know and we will send you an instant refund. No questions will be asked.
Fast and easy


99.9% Uptime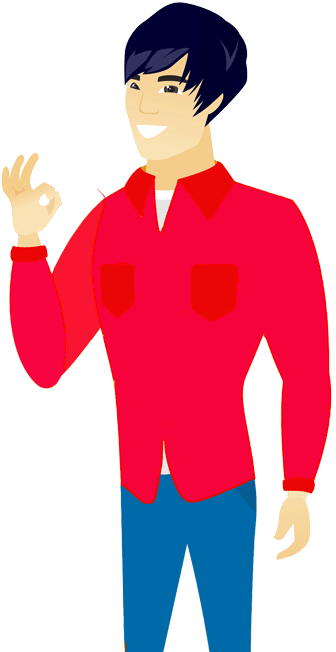 Customer satisfaction is our Main Goal
Awesome support, they are available 24/7 and the uptime of my cloud is 100%. I absolutely love their fully managed solution and i feel very secure with them. No issues at all. Thank you FleHost for the fantastic service!

So far the best hosting company I've ever used is FleHost. And the best technical and customer support ever. I recommend FleHost to everyone I know around, really. I only had one problem which was my fault and they quickly responded (in 4 minutes) and explained to me very well so I solved my problem with their help. For me technical support is the most important thing, and they are the best so far among any technical company - not only among hosting companies. And I am very happy with their prices and the speed of my site - even though is a WordPress site and on a shared server.

I want to thank my good friend Paul for introducing me to FleHost, i have been dealing with bad hostings for about 5 years until now! Everything is good but let me tell you the support service almost make me cry of happiness the first week, the response time for a ticket is 1-2 minutes and they are always online on the main chat ready to help. I was so used to waste a day waiting for support to get in touch that this for me is glorious! Also i joined the affiliate program since i am a developer, now i make easy money on each project! Plus my clients are loving the faster websites with the low prices.