All accounts are billed according to the dates they were first activated on. Accounts which are not renewed 3 days after the renewal date will be disabled. If the account is not renewed in 30 day period after the renewal date set on the account, then it will be terminated and all files will be removed. Subscriber will receive notifications if there is any action to be taken on his respectable account.
Billing, Cancellation And Refund Policy
As a customer of Flehost you agree to submit or supply a payment for the rendered services in advance, on the billing date set by Flehost. By default these services will be billed on a recurring basis (if recurring payment option was chosen during registration or renewal of the appropriate hosting package). You must notify Flehost at least 7 days before the next automated renewal date if you wish to cancel the recurring payments without any further recurring charges (Flehost shall not be held responsible for recurring automated payment if notified less than 7 days before the next subscription payment date, and this payment will not be refunded). Domain Registration, SSL Has No Refund Policy.
Money Back Guarantee Policy : FleHost offers a 30-day money back guarantee. In case you are not satisfied with our hosting services, you can submit a refund request via a trouble ticket from your account, and receive a full refund for your hosting plan within 30 days of the account purchase.
domains and additional service are not covered by the 30-day money back guarantee.
for unlimited web hosting with free domain if you register or transfer domain free we will deducted domain price from total refund.
All services provided by flehost.com may be used for lawful purposes only. Transmission, storage, or presentation of any information, data or material in violation of any United States Federal, State or City law is prohibited. This includes, but is not limited to: copyrighted material, material we judge to be threatening or obscene, or material protected by trade secret and other statute. The subscriber agrees to indemnify and hold harmless flehost.com and its employees from any claims resulting from the use of the service which damages the subscriber or any other party. Our acceptable use policy is actively and strictly enforced. Offending content or users are suspended from our network, usually as soon as they are discovered, although we will always inform you when and why any action has been taken. If you think your site may violate our Terms Of Service, please ask us before signing up for an account so that we may determine if we can host your site. flehost.com reserves the right to determine what is and what isn't acceptable for our servers. Subscriber acknowledges that the service provided is of such a nature that service can be interrupted for many reasons other than the negligence of the company and that damages resulting from any interruption of service are difficult to ascertain. Therefore, subscriber agrees that the company shall not be liable for any damages arising from such causes beyond the direct and exclusive control of the company. Subscriber further acknowledges that the company's liability for its own negligence may not in any event exceed an amount equivalent to charges payable by subscriber for services during the period damages occurred. In no event shall the company be liable for any special or consequential damages, loss or injury. Clients who own reseller packages are not allowed to provide free (unpaid) hosting services (to avoid server overload and high abuse rate).
How Do We Protect Your Information?
We implement a variety of security measures to maintain the safety of your personal information when you place an order or enter, submit, or access your personal information. We offer the use of a secure server. All supplied sensitive/credit information is transmitted via Secure Socket Layer (SSL) technology and then encrypted into our Payment gateway providers database only to be accessible by those authorized with special access rights to such systems, and are required to?keep the information confidential. After a transaction, your private information (credit cards, social security numbers, financials, etc.) will not be stored on our servers.
SERVER USAGE & HOSTED CONTENT
A web hosting service is a type of Internet service that offers individuals and organizations the opportunity to host their own websites, and to store information, images, video, or other content accessible via the World Wide Web. A Storage Service Provider (SSP) is a company that provides computer storage space and related management services. SSPs also offer periodic backup and archiving. FleHost offers only web hosting services, not data storage services. The backups offered by FleHost will be executed on a weekly basis and will overwrite all previous ones. The backups are provided as a courtesy service and may be discontinued at any given time. Shared accounts using more than 5GB of disk space will be entitled solely to an internal backup service, which is used only in disaster recovery cases and is aimed at preventing our storage servers from being overloaded.This is a manual service and will cost $30 USD per recovery.
Server content MUST comply with the parameters stated in this agreement. Web content requirements exclude the publication of illegal content or content considered inappropriate otherwise. Customers should get in touch with a FleHost Service representative regarding any inquiries over the matter.
If any of FleHost's Services are used for the illegal purpose of SPAM or UCE, then they will be instantaneously terminated.
Unauthorized Access. FleHost expressly bans the use of any FleHost hardware or software hosted on a FleHost server for trying to illegally access another hosted machine or network.
Each customer will be able to take advantage of the package he/she has purchased at the introductory price levels and with one and the same set of features in the course of the whole contract period. FleHost reserves the right to introduce certain changes to the packages (in the shape of complementary services) to the benefit of customers.
EXCESSIVE RESOURCE USER POLICY
Resources are defined as disk space, bandwidth, and/or computing resources (cpu, memory, disk i/o) utilization. FleHost offers a cloud hosting service in which environment customers may share resources with other customers, therefore it is imperative that FleHost control any excessive usage by customers so that they do not disrupt the service quality of other customers using the same resources.
A hosting account is considered using "Excessive amounts of resources" when it consumes 100% of 1 CPU core, and/or 1 GB Memory and/or 20 concurrent connections also known as "Computing Resources", and/or "Resources", and/or "Resource Usage". There are numerous issues that could cause such problems, including but not limited to: CGI scripts, FTP, HTTP, etc. To prevent service disruption for other customers, a hosting account, which exceeds the included computing resources will be slowed down automatically for as long as the resources are being overused.
Excessive Disk Space & Traffic Usage – FleHost offers generous amounts of disk space and network bandwidth. Customers must not allow other websites or hosting servers to link to files stored in their hosting accounts, and thus steal network traffic. In order to escape unjust distribution of the resources, as well as possible sharing of illegal content, Customers are not allowed to use their hosting accounts as a remote storage server only or solely for the purpose of sharing (un)archived images, programs or sound files. At least 80% of all files and/or total megabytes used (including MP3, WAV, RA, GIF, JPG, ZIP, RAR, but not limited to these file types) in each hosting account must be a part of actual, active website(s) content, i.e. all content files must have corresponding HTML or PHP files that link to them. Audio, graphics and/or video files must be must be under 25% of the current web hosting disk usage and must never exceed 50 GB in size. Furthermore, such media files may amount to no more than 50% of the customer's total monthly traffic usage. Upon a support ticket request by our customer care team, each Customer must be able to prove that a given file is a constituent part of an actual page and not only stored on the server within 24 hours of the request. If the client fails to react within 24 hours after the request and does not remove the file/files in question, or if the apportioned traffic quota continues to be used for such purposes, the Provider reserves the right to suspend the account and/or to remove the aforesaid content from the server. In such cases, refunds are not applicable and the money-back guarantee is no longer valid.
FleHost will make every reasonable effort to notify customer prior to suspension, however, FleHost may suspend any offending hosting account prior to notifying the customer of the account in the event that service disruption to other customers was/is caused. The customer whom is using "excessive resources" may be asked to upgrade his/her package to a more suitable hosting package. FleHost will be the sole and final arbitrator as to what constitutes as a violation of this policy. Customers have access to their Resource Usage within their Control Panel.
Banned Scripts Or Website Types
The following scripts are banned from use on our servers and may not be uploaded or run. Reasons for banning them include adverse effects on server load, invitations to hackers/spammers/criminal activity, etc. Hosting any type of these sites will result in instant account suspension until the content is removed. On the case that the content was uploaded willingly by the client, Flehost reserves the right to terminate the account without the possibility of a refund (even if the 30 days have not yet passed on the account). If the content was uploaded by a 3rd party (hackers, abusers which intend to take the client site down), then Flehost will inform the client about the abusive content. Flehost also reserves the right to remove such content from user account without prior notification. Banned scripts and website types listed below:
♦ IRC scripts, eggdrops, bots
♦ Proxy server scripts (also any other script which operates as proxy)
♦ Mail bomber and spam scripts
♦ IP spoofers and port scanners
♦ Pirated Software or any form of warez
♦ Image Hosting Scripts (like imgur or Photobucket)
♦ AutoSurf site scripts
♦ PPC site scripts
♦ PTC site scripts
♦ Bruteforce Programs or scripts
♦ File sharing, dump and mirroring service scripts (like mega, rapidshare)
♦ Top sites generator scripts
♦ Illegal drug or any other substance or product not allowed to be sold in US or Contraband related sites
♦ Sites distributing copyrighted content without proper licenses
♦ Gambling sites
♦ Hacker programs, credit card dumps, hacker focused sites
♦ Forums distributing warez or any other illegal content
♦ Fraudulent sites (fake banking services, fake login pages, any other site mining information in illegal ways)
♦ Viruses, trojan horses, mass ping, ddos, udp or tcp flood scripts, or other kind of desctructive scripts
♦ Child Pornography (If Flehost is to locate Child Pornography Web Sites willingly uploaded to a client account, then the client account will be terminated instantly without any possibility of a refund)
30Days Money Back Guarantee
Because the risk is all on us. We guarantee that you will always receive reliable hosting services. simply try it for 30 days without risk! You are absolutely protected by our 100% Risk-Free Guarantee Program.If for any reason we do not satisfy your needs with FleHost web hosting service or simply decide to cancel it during the next 30 days. just let us know and we will send you an instant refund. No questions will be asked.
Fast and easy


99.9% Uptime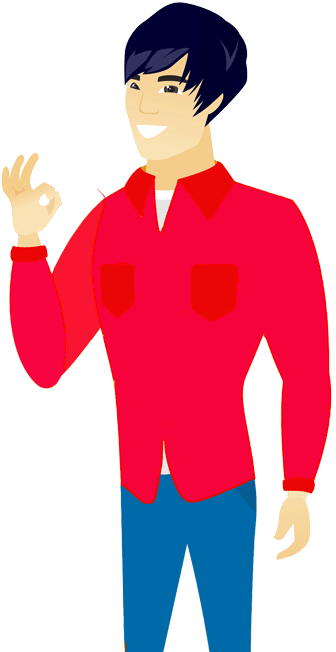 Customer satisfaction is our Main Goal
Awesome support, they are available 24/7 and the uptime of my cloud is 100%. I absolutely love their fully managed solution and i feel very secure with them. No issues at all. Thank you FleHost for the fantastic service!

So far the best hosting company I've ever used is FleHost. And the best technical and customer support ever. I recommend FleHost to everyone I know around, really. I only had one problem which was my fault and they quickly responded (in 4 minutes) and explained to me very well so I solved my problem with their help. For me technical support is the most important thing, and they are the best so far among any technical company - not only among hosting companies. And I am very happy with their prices and the speed of my site - even though is a WordPress site and on a shared server.

I want to thank my good friend Paul for introducing me to FleHost, i have been dealing with bad hostings for about 5 years until now! Everything is good but let me tell you the support service almost make me cry of happiness the first week, the response time for a ticket is 1-2 minutes and they are always online on the main chat ready to help. I was so used to waste a day waiting for support to get in touch that this for me is glorious! Also i joined the affiliate program since i am a developer, now i make easy money on each project! Plus my clients are loving the faster websites with the low prices.